Operations targeting illegal taxis within Gatineau
Gatineau, November 27, 2019
. – Over the past couple of weekends, the Service de police de la Ville de Gatineau (SPVG) has conducted targeted operations with Contrôle routier Québec (QRC). These resulted in the interception of 26 drivers offering illegal taxi services within Gatineau.

Quick facts
| | |
| --- | --- |
| ● | The operations were conducted on Fridays and Saturdays, November 15, 16, 22 and 23, between 10:30 p.m. and 4 a.m. |
| | |
| --- | --- |
| ● | SPVG and CRQ officers in street clothes and in uniform helped identify and intercept individuals offering fake taxi services. |
●
In total, over the four evenings of operations, the SPVG and CRQ issued 26 statements of offence under the Act respecting transportation services by taxi:
- 14 drivers received a statement of offence for $2,500 plus administrative fees for providing a taxi transportation service without an appropriate driver's licence and taxi driver's licence;
- 3 Quebec taxi drivers received statements of offence ranging from $125 to $375 plus administrative fees, for having made a run outside the territory covered by the permit issued to the owner of the taxi linked to the automobile they were driving or to an area other than that authorized for service under the permit;
- 9 taxi drivers working for Ontario companies also received a statement of offence for the same reasons; and
- 1 statement of offence was issued to a driver for a violation under Quebec's Highway Safety Code.
| | |
| --- | --- |
| ● | The operation also led to the arrest of a driver operating a motor vehicle while impaired by alcohol. However, this was not the mandate of the operation. |
| | |
| --- | --- |
| ● | Additional operations may be conducted over the coming days. |
Safety tips
| | |
| --- | --- |
| ● | Illegal taxi drivers are most likely to target the customers of licensed establishments within Gatineau in the evening and when bars close. |
●
Alcohol intoxication, particularly when severe, places a person at greater risk of falling victim to a crime, and the SPVG wants to remind people of a few basic safety tips:
- alcohol and narcotics can impede your ability to assess situations and to properly communicate with others;
- when you leave an event where you consumed alcohol, you should always be accompanied by someone you trust: inasmuch as possible, leave with the person you came with;
- if you need to take a taxi or public transportation, ask a friend or someone you know to wait with you, and contact that person when you reach your destination;
- check out your environment: make sure that the taxi displays the usual signs (roof sign, lettering, meter, etc.);
- if in doubt, or if you feel uncomfortable, don't get in: follow your intuition; and
- sit at the back, keep your personal effects close to you, and never give the driver any personal information.
| | |
| --- | --- |
| ● | The SPVG would like to ask anyone who has been or believes they may have been a victim of a criminal infraction while taking an illegal taxi to file a complaint. |
| | |
| --- | --- |
| ● | We remind you that the SPVG recently deployed the CoDeBars program, which aims to prevent driving while impaired by alcohol by using designated drivers. The list of participating establishments will shortly be available through codebars.ca. |
Act respecting transportation services by taxi
| | |
| --- | --- |
| ● | The Act respecting transportation services by taxi, among others, is designed to enhance the safety of users and the quality of services provided, and to manage the offer of services according to needs. |
| | |
| --- | --- |
| ● | In order to offer a taxi service, a person requires a taxi owner's permit. |
| | |
| --- | --- |
| ● | Taxi owner permits are issued by the Commission des transports for a given territory for up to five years. |
| | |
| --- | --- |
| ● | The vehicles used to provide the taxi service must meet the applicable regulatory requirements for the category of services authorized by Quebec's Commission des transports. |
●
Prior to each shift, the taxi driver must check all of the following and check them off in a log.
- brake fluid level;
- hand brake;
- headlights and turn signals;
- tires and valves;
- horn;
- wipers and windshield fluid;
- rearview mirrors; and
- roof sign.
●
In order to obtain a Class 4C permit, a driver must:
- have had a valid Class 5 permit for at least one year;
- be in adequate health; and
- pass a theory test.
The driver must then pass a medical and a visual test 6 months before turning 45, 55 60 or 65 years of age, and every two years thereafter.
●
A taxi driver's licence is valid for up to two years. In order to get one, the driver must, among other things:
- have a Class 4C licence;
- provide a certificate attesting to a criminal record check for the previous five years from a municipal police force or the Sûreté du Québec;
- take mandatory training within the territory they wish to service; and
- pass the taxi driver's test.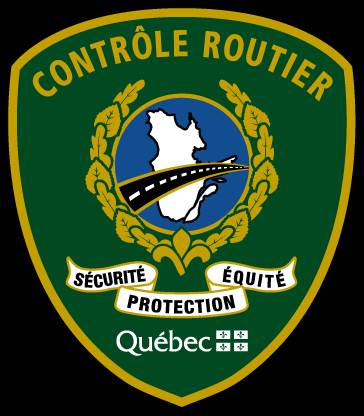 Associated links
Taxi or limousine drivers (SAAQ)
Act respecting transportation services by taxi
Follow us on social media
Published by
Service de police de la Ville de Gatineau
Source
Andrée East
Agente relationniste
Service de police
Ville de Gatineau
east.andree@gatineau.ca
@policegatineau