Air guns, airsoft gun replicas and sense of safety: the SPVG seeks the public's cooperation
Gatineau, November 11, 2020. –
Following recent police operations and several seizures of air guns over the past few months, the Service de police de la Ville de Gatineau (SPVG) would like to make the public aware of the sense of apprehension and real risks associated with air guns and airsoft gun replicas when they are misused or carelessly used. Given the ever-present possiblity of mental health issues and psychological distress, the SPVG would like to highlight the proper use and precautions related to the handling of such firearms, while clarifying the police response in emergency situations involving the possible presence of an armed individual.
Air guns and airsoft gun replicas: proper use and precautions
●
Air guns and airsoft gun replicas are often very close copies of handguns and automatic firearms. Some of them look so much like real firearms that they could easily be mistaken for them. Thus, the distinction between a real firearm, an imitation firearm and an air gun often can only be made by a person actually holding the firearm.
– Therefore, displaying such a firearm in public can have serious consequences.
– Someone who sees a person holding what looks like a firearm could mistake it for a real firearm and call the police.
– That could scare people and lead to a major police intervention.

●
In addition, air guns must never be displayed in public or pointed at anyone.
– A person threatening to use or point such a firearm at someone could be charged with assault with a firearm.
– In addition, threatening to use or using an air gun or an imitation firearm could be an aggravating factor before the courts when it comes to sentencing.

●
Such guns are not harmless toys. As their name indicates, they are guns, they are dangerous and they can injure or kill someone.
– There is a very real risk of seriously injuring someone when handling an air gun or a pellet gun.

| | |
| --- | --- |
| ● | Air guns and airsoft gun replicas should only be used in places specifically designed for the purpose, with appropriate protective equipment. |
| | |
| --- | --- |
| ● | Young people should never use them, unless closely supervised by an adult. |
| | |
| --- | --- |
| ● | Reasonable precautions should also be taken to ensure the safe use, transportation, handling, storage or shipment of such guns, making sure that nobody feels threatened by them. |
| | |
| --- | --- |
| ● | In Quebec, the Act to protect persons with regard to activities involving firearms prohibits the possession of any firearm, including an air gun, on the premises of a school or day care, or on public or school transportation. |
Police response to a report of a situation involving a firearm
| | |
| --- | --- |
| ● | Given that it is practically impossible to distinguish between a replica of a firearm (air gun or airsoft) and a real firearm, the police will not take any chances. Thus, a police intervention in connection with an armed individual is a major operation designed to ensure the public's safety. |
| | |
| --- | --- |
| ● | It is important to remember that police are trained to neutralize threats. When a person points an air gun at a police officer or an individual, that person could well face severe consequences because the police will respond as through it were a real firearm. Thus, such a person may well put their own safety and that of others at risk. |
Municipal by-law
●
Municipal by-law 42-2003 on keeping peace and order within Gatineau prohibits the use or discharge of a crossbow, bow or firearm except in the following cases:
– target practice by a member of a gun club or an archery club in a place designated for that purpose;
– hunting waterfowl in the area east of rivière Blanche and south of route 148; and
– waterfowl hunting education activities in baie des Labyrinthes, baie Murphy and baie la Crique.

| | |
| --- | --- |
| ● | By-law 42-2003 defines a firearm as a barrelled weapon from which any shot, bullet or other projectile can be discharged, and that is capable of causing serious injury or death to a person. |
●
A person who contravenes any provision of the by-law is guilty of an offence and is liable to a fine.
– The minimum fine is $200 for a natural person committing a first offence.
– The minimum fine is $500 for a legal person committing a first offence.

| | |
| --- | --- |
| ● | Important! It is prohibited to discharge a firearm within 100 metres of a public road or a building. |
Summary of events on November 2, 2020
| | |
| --- | --- |
| ● | A major police operation involving an intervention team took place on Monday, November 2, 2020 on boulevard Labrosse south of boulevard Maloney. |
| | |
| --- | --- |
| ● | This operation was initiated by a call to 911. Someone had seen a man lying on his stomach holding what appeared to be a military rifle with a scope, in a residential area in Gatineau. |
●
As soon as the information was received, several police officers were dispatched to the area, and spread out to locate the suspect.
– During the police operation and deployment, the officers found a scope that had been abandoned outside, which confirmed the information provided in the call to 911.
– As a preventive measure and to protect the public, several nearby homes were evacuated.
– SPVG police officers also set up a presence and watch close to busy areas (schools, day cares, senior's residences, etc.) near the police perimeter.
| | |
| --- | --- |
| ● | When the suspect was found, police seized an air gun that fit the description that had been called in. It was an imitation long gun. |
| | |
| --- | --- |
| ● | The person was arrested, interrogated by SPVG investigators, and released. |
| | |
| --- | --- |
| ● | Even though the man was released, the investigation continues. The air gun that was seized will be tested by the Laboratoire de sciences judiciaires et de médecine légale (LSJML) forensic science laboratory in Montréal. |
| | |
| --- | --- |
| ● | This test will determine whether the air gun meets the standards of a real firearm under the Criminal Code. |
●
Charges could be brought against the person depending on the results of the examination.
– An air gun can be considered a true firearm under the Firearms Act and/or the Criminal Code, depending on the muzzle velocity and energy.
– In the past, it has happened that after a ballistics test by LSJML, air guns have been reclassified as real weapons, leading to charges related to a real weapon in certain cases.
Photos – Air guns of different styles and shapes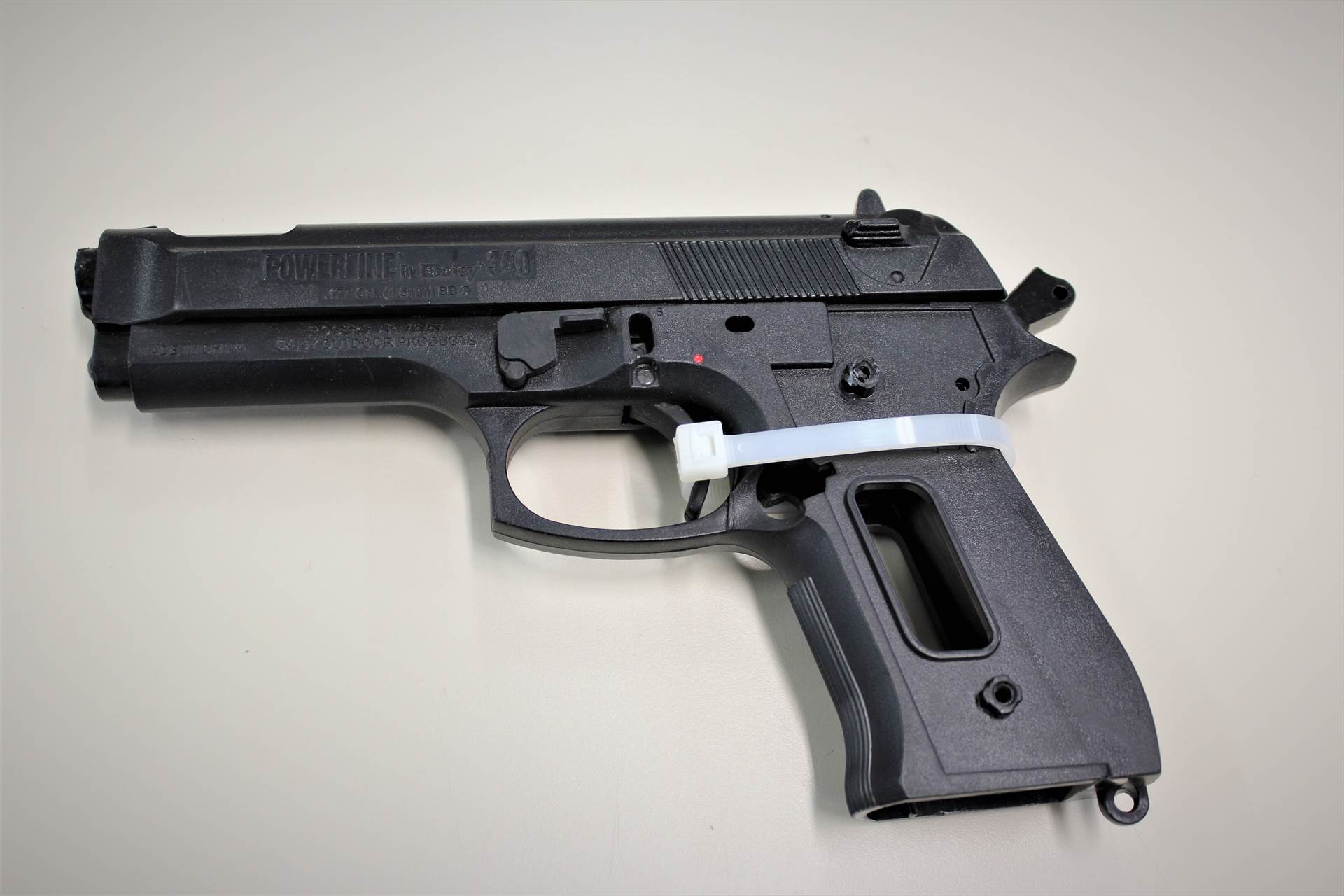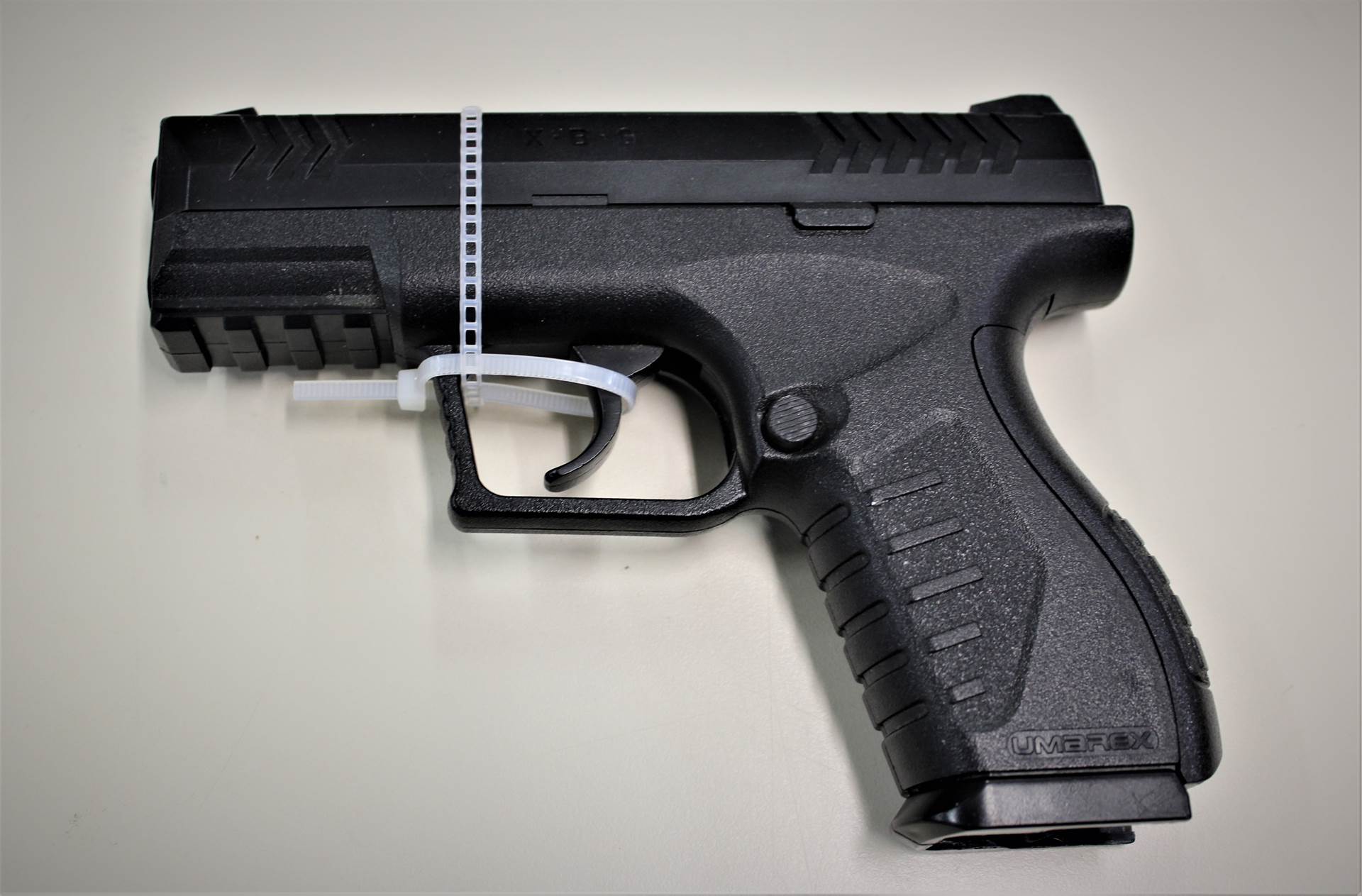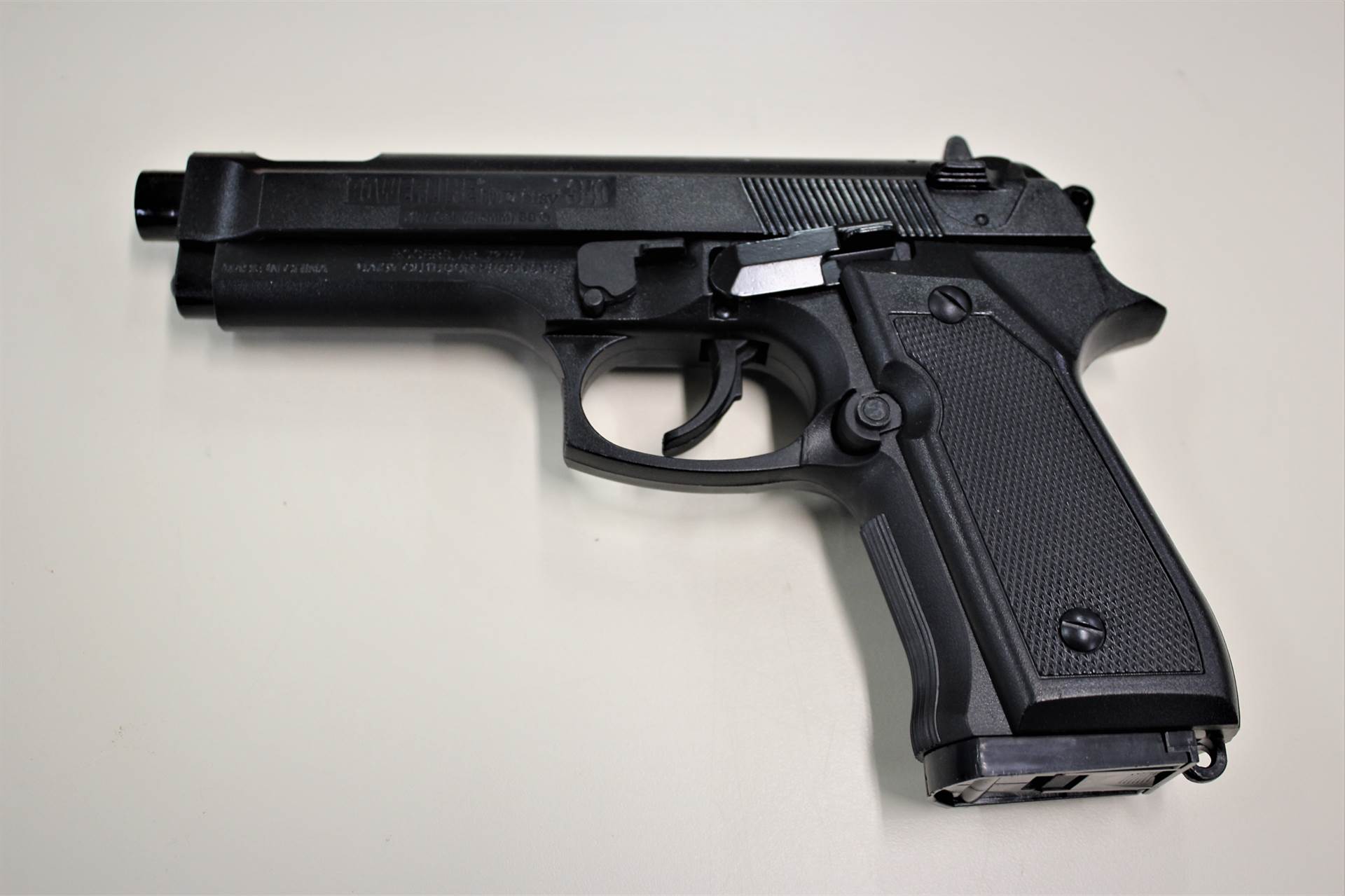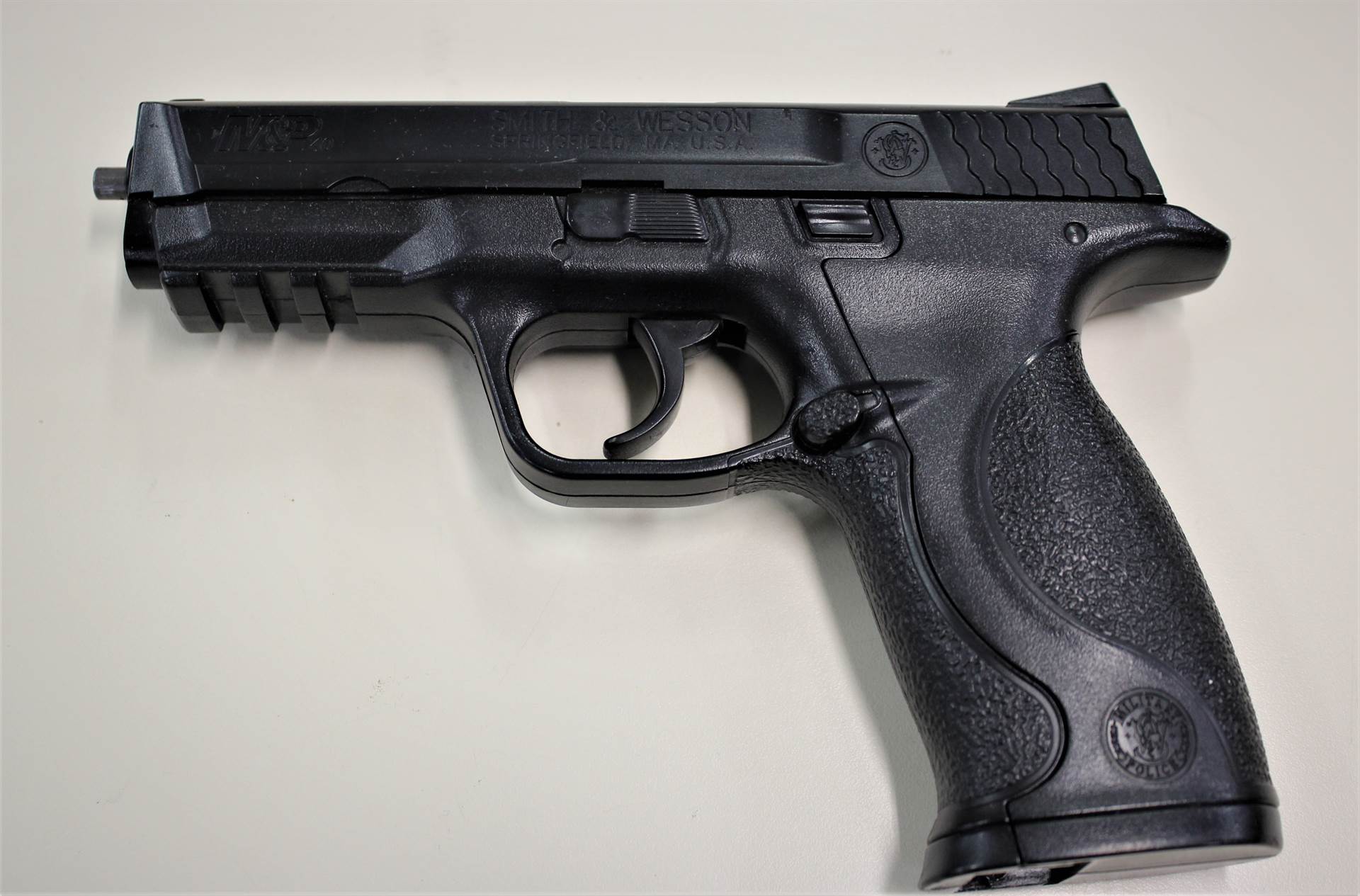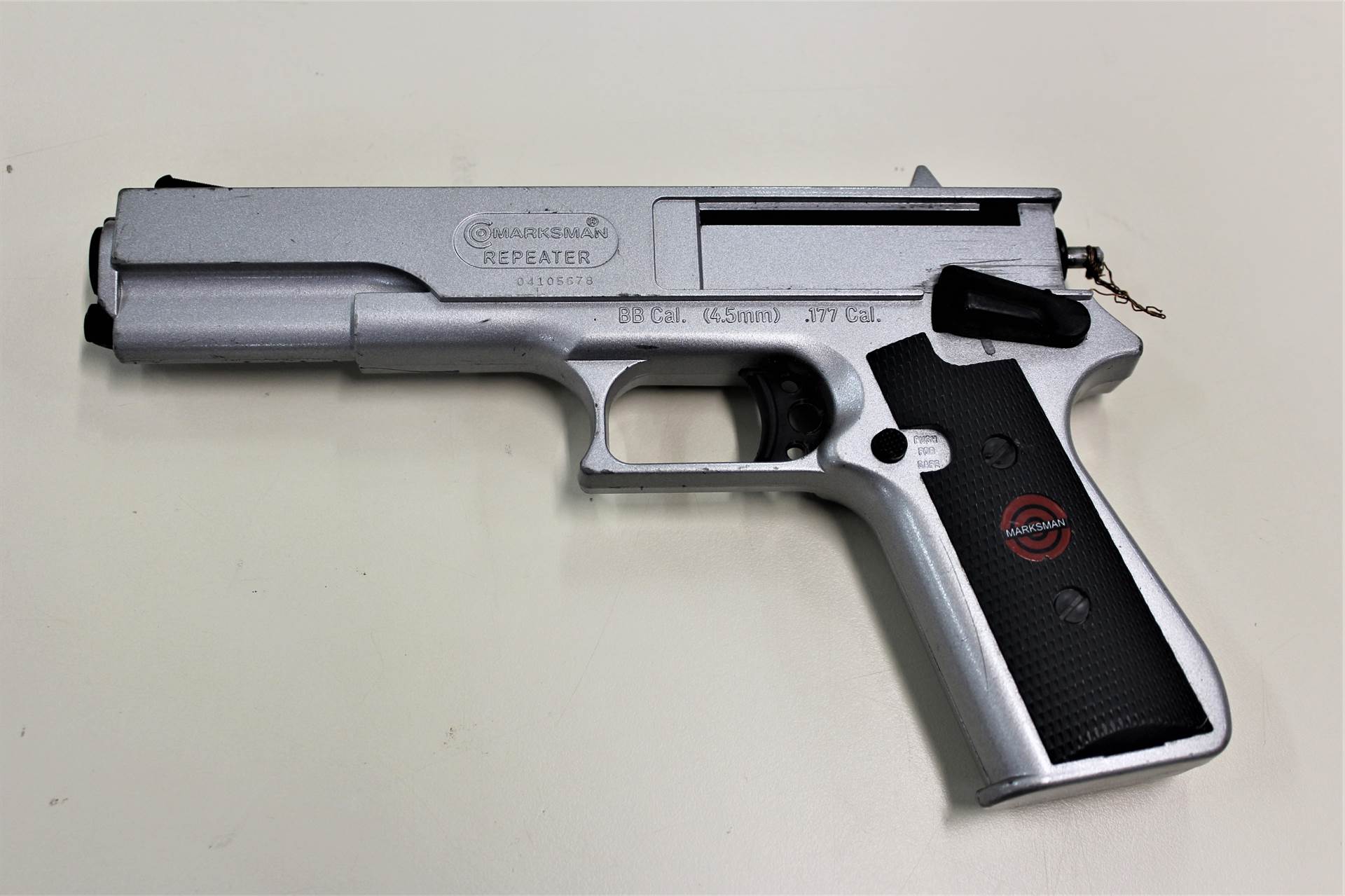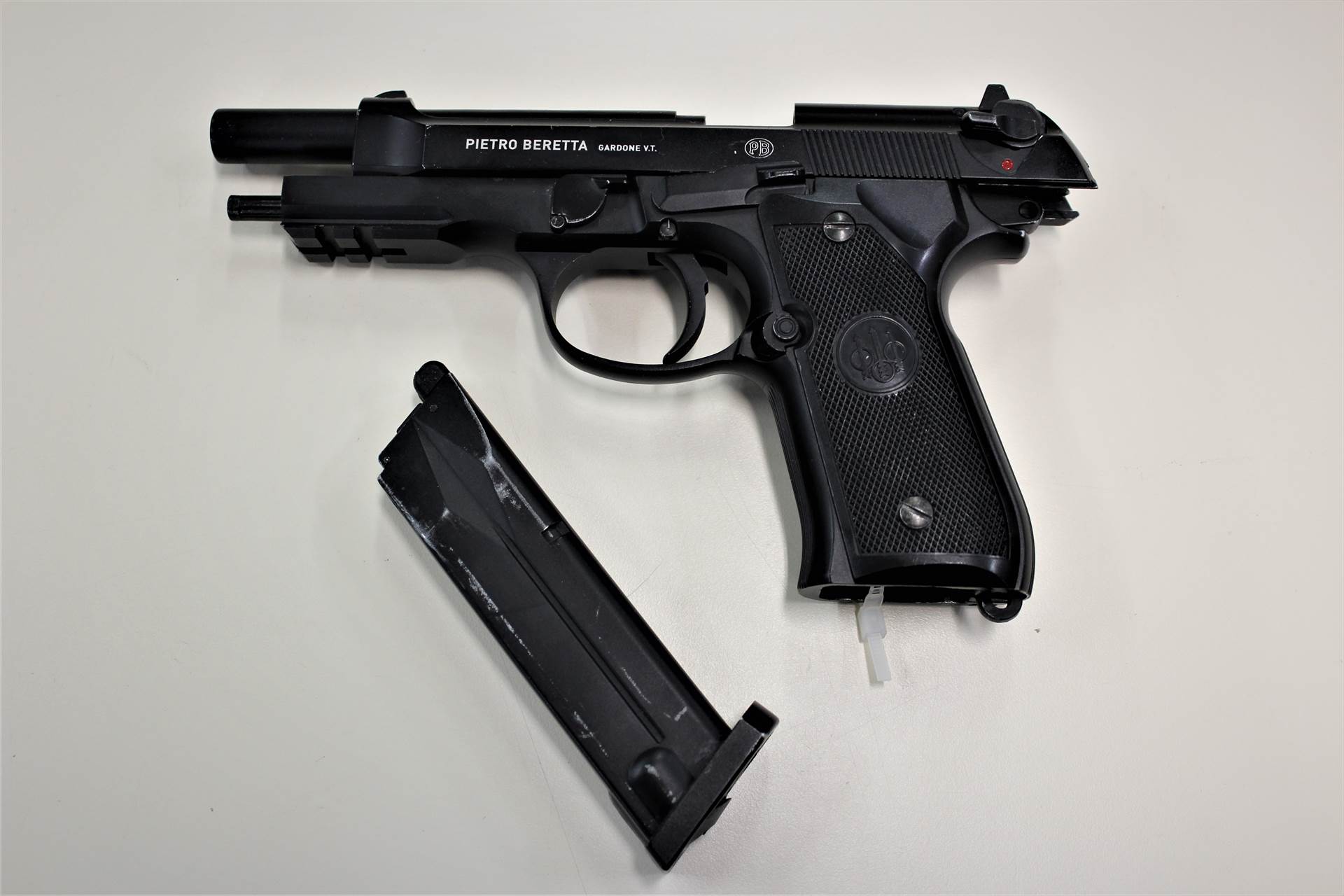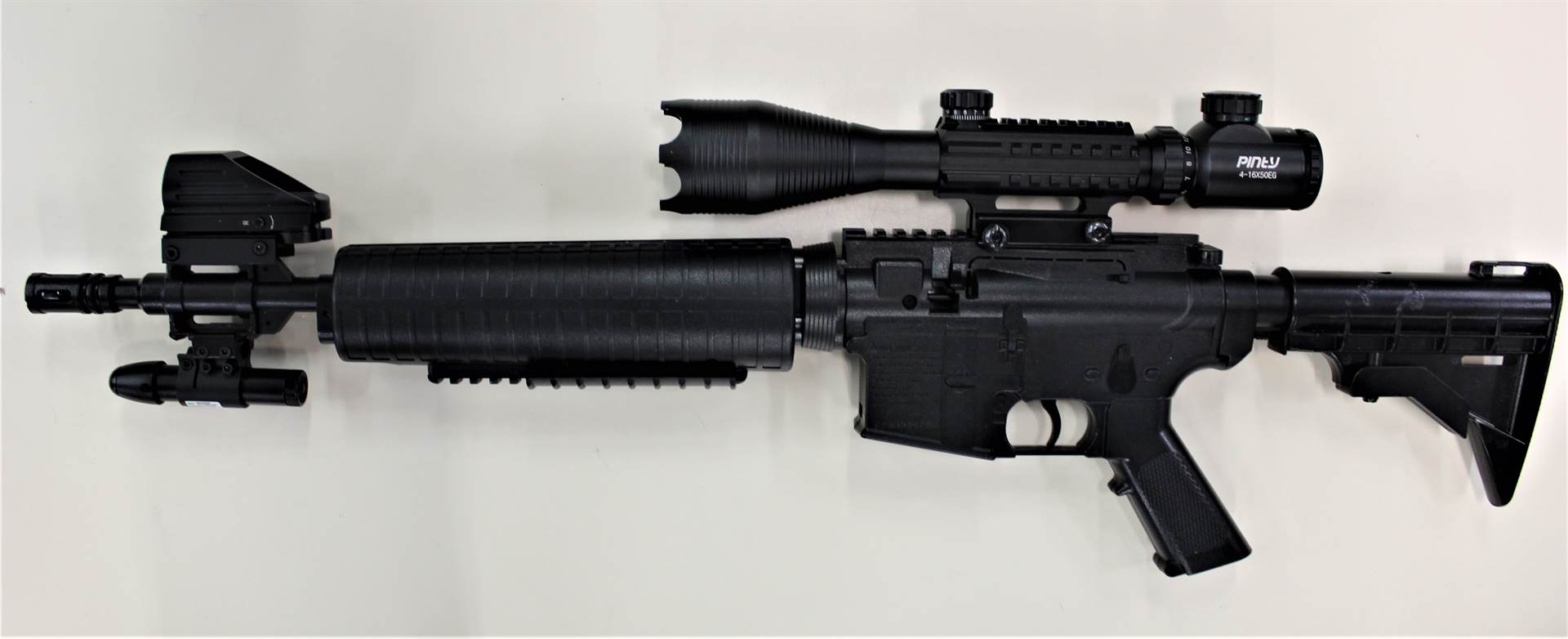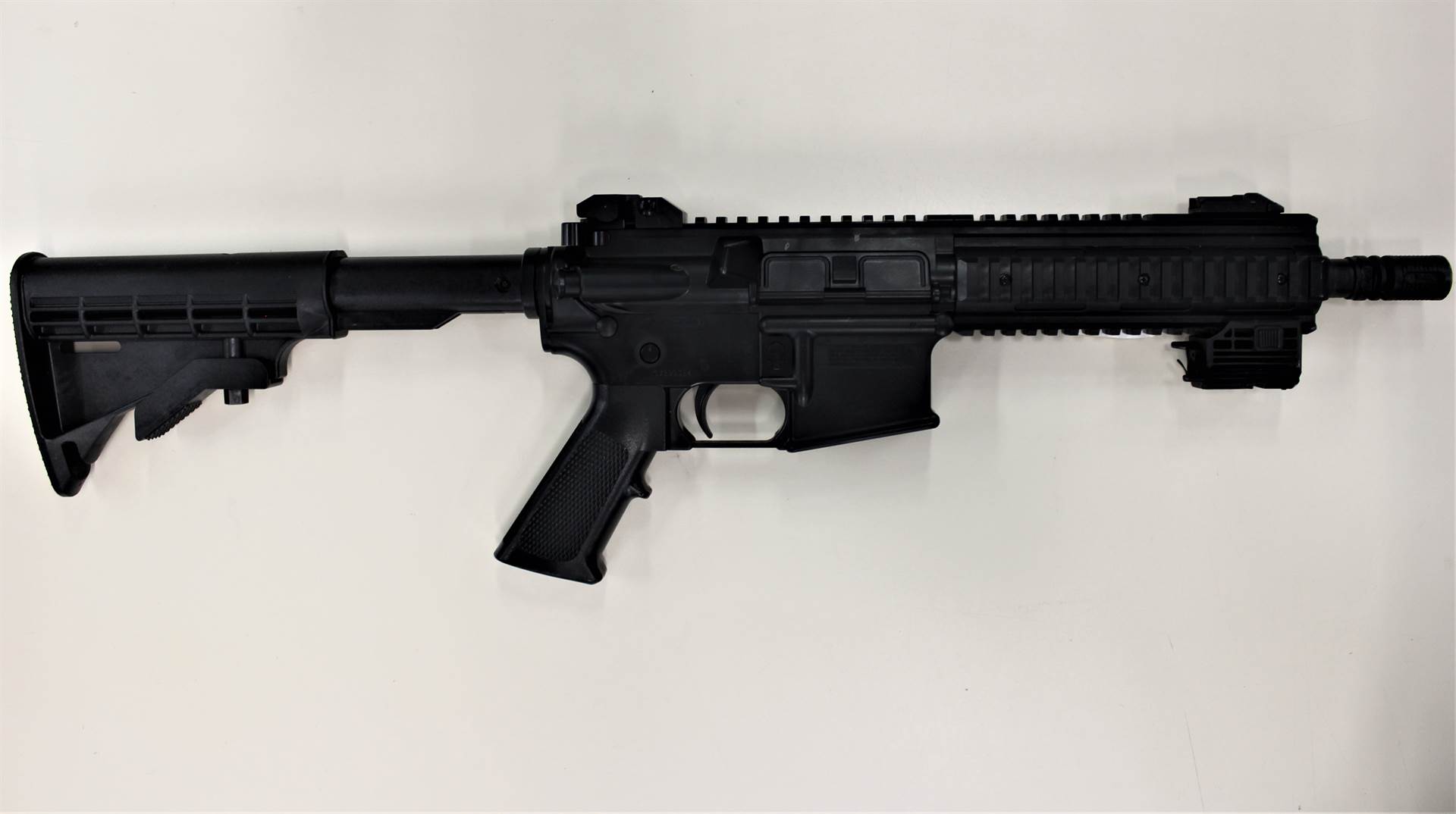 Associated links
Règlement numéro 42-2003 concernant le maintien de la paix publique et du bon ordre sur le territoire de la Ville de Gatineau
Act to protect persons with regard to activities involving firearms